Click here to download our current Catalog!
Click here to sign up for our e-mail list.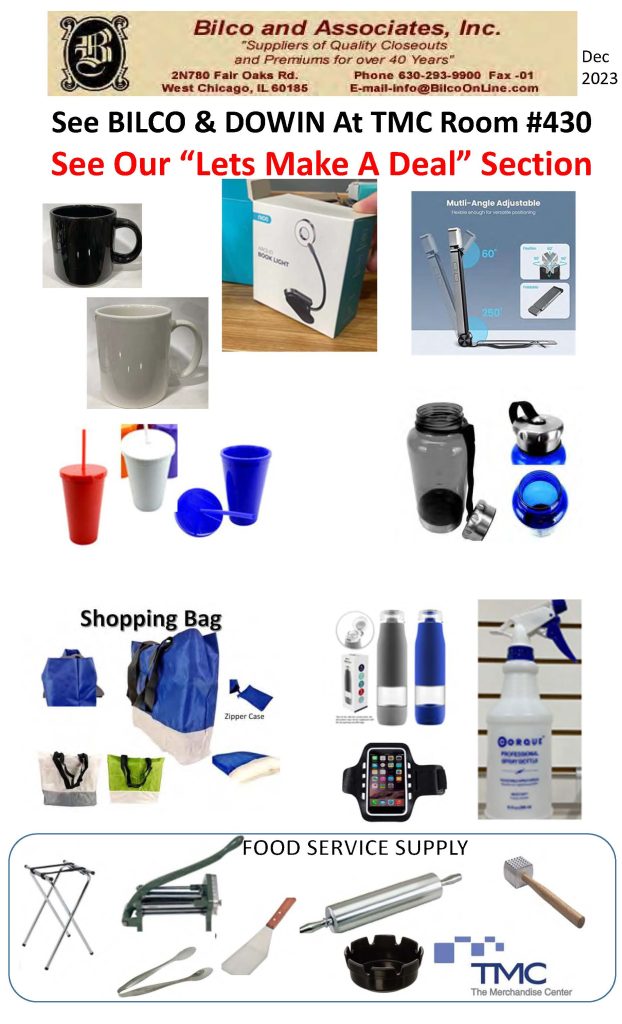 Welcome to BilcoOnLine.com, the wholesale website of Bilco & Associates, Inc. Bilco was founded in the spring of 1977 to provide quality closeouts and premiums to all types of companies, large discount chain stores, Dollar Stores, Redemption Centers, Flee Market and Family Owned Shops.
We have set up this website to give our customers a feel of some of the various products that we currently offer at great discounts. Please take some time to look around at our wide variety of products.
If you have a specific item that you are trying to locate or if you have some overstocks to move, we also invite you to call us at: 630-293-9900 or e-mail the specifics: info@BilcoOnLine.com. Thanks and have a great day!